Products with vegetable origin materials
SUSTAINABLE DEVELOPMENT
Agenda 2030 for Sustainable Development is an action-plan for people, planet and prosperity signed in September 2015 by the Governments of the 193 countries members of the UN's. It includes 17 Sustainable Development Goals (SDGs), in a major action program for a total of 169 'targets'. To make this vision become a reality, industry must make several efforts to be sustainable, make industrial choices in terms of products selection and technology options. Nowadays, efficiency of the resources is a key element for a sustainable development.
BORMA WACHS believes that the circular economy is an opportunity for the industry to vary its base of raw material. The by-products of an agri-industrial or industrial sector can be used as starting material for another. In this system, production processes consume less energy, produce higher yields and save resources.
Holzwachs
Containing pure bees and carnauba wax, nourishes, regenerates, protects and polishes all types of wood. For indoor use. Particularly recommended for valuable and antique furniture.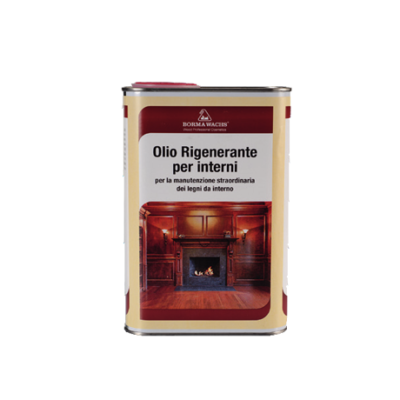 Interior Oil Refresher
For the maintenance of interior wooden surfaces. Borma Interior Oil refresher is ideal for the care and restoration of any kind of oil-finished flooring and furniture.