Crystal wood – Structural transparent resin
Now it is possible to melt together two opposite feelings: cool transparent crystaland warm natural wood.
Create your oxymoron!
Clear water and opaque earth can live together.
Light and dark in the same place and at the same time.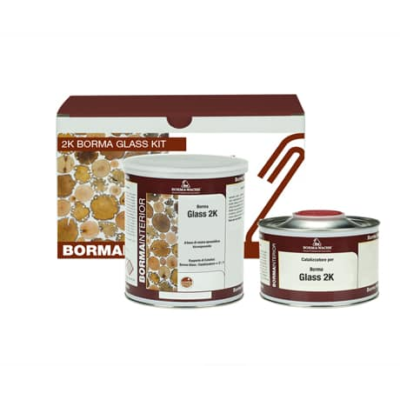 BORMA GLASS 2K
Special product with a two-component epoxy base, characterized by an exceptional transparency, suitable for filling cavities and imperfections in materials of various kinds and for embedding for decorative purposes.