Borma Wachs wood cleaners
Check Mate In Two Steps
A brilliant team work for an extraordinary result.
Summer is ideal time for performing general maintenance duties, construction projects, cleaning park grounds and buildings, working tasks with special products and suitable equipment.
An effective cleaning is necessary to achieve a professional maintenance of porous natural surface, in order to permit deep penetration of the restoring liquid.
For the complete and accurate restoration of an outdoor wooden surface, we recommend the intensive cleaning cycle EXTRA STRONG WOOD CLEANER and EXTERIOR WOOD CLEANER.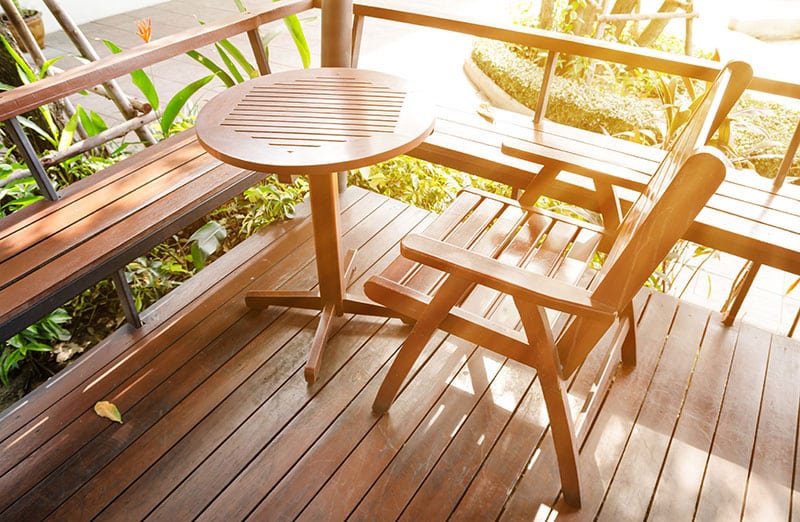 The combined use of these two products effectively removes residues of old oil or impregnating treatments and thoroughly cleans all types of wood including the difficult raw exotic ones.
Borma Wachs offers a intensive ecological water-based system for the extraordinary cleaning of garden terraces, fences and furniture.
WOOD CLEANER
Exterior wood cleaner – Waterborn detergent
Cleaner with a single component water base with organic active ingredients. It allows efficient cleaning and prepares the surface before subsequent treatments, removing dirt residue and lightening the colour of the wood. Specifically for exterior use, you are advised to rinse the surface after application. Specifically designed for exterior use.
EXTRA STRONG WOOD CLEANER
Extra Strong Wood Cleaner – Waterborne detergent
It allows intensive cleaning of wood, removing the stubborn dirt and previous treatments with an oil or alkyd base. It is also particularly useful to degrease exotic wood particularly rich in oils and extracts. In this case, you are recommended to dilute the product with water 1:1. Wet the support with plenty of water before treatment.
Due to the high concentration of organic substances, Extra Strong Wood Cleaner can change the natural colour of the wood, making it darker. To restore the original colour of the wood, subsequently use Exterior Wood Cleaner.